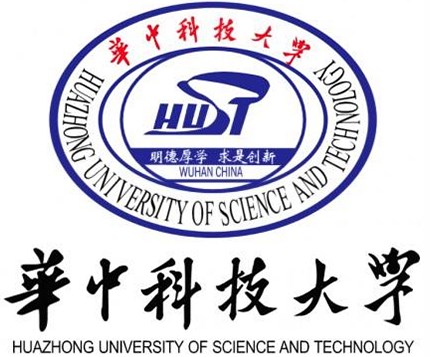 HUST is a top-ranking and key national university directly under the ministry of Education, P.R. China. Located in Wuhan, the campus covers an area of over 460 hectares, known as "University in the Forest". Since 1952 when it was founded, HUST and its faculty have always been devoted to the development of a dynamic and innovative comprehensive university.HUST is one of the Top 10 universities in China and Known as China's MIT .Gained the rapidest development among China universities within 60years' development and has been hailed as "The epitome of the development of China's higher education" Among the first Universities joining the national "211 Project" and "985 Project" initiated by the Central Government of China which aim at building some China high-ranking universities to be the world first-class universities. Best Renowned Tongji Medical College around the world (founded in 1907 by a German Doctor Paulun Erich ) Cultivated a large number of famous University Presidents in China and become a best renowned Research centre for Higher Education Management .
University in the forest with a total area of 1,153 acres with 72% greenery coverage.HUST established partnerships with more than 100 world renowned universities and research institutions in 26 countries. Annually over 1, 500 famous scholars and experts come to give lectures. More than 2,000 international students from 120 countries 3 Confucius Institutes in America, New Zealand and Brazil. China-EU Institute for Clean and Renewable Energy (ICARE)-the third Sino-European institute.

Admissions Information
Application period
The HUST spring semester will start from February 17th to July 1st , 2020. Foundation Program is offered in this season. Application is available online from November 15th to December 31st, 2019.
The Foundation Program
The Foundation Program provides a comprehensive training for the students who will major in MBBS, Pharmacy, Telecommunication Engineering, Mechanical Design, Manufacturing and Automation with English-medium instruction. It aims at cultivating the students with improved language skills and a better understanding of the theoretical knowledge of their future undergraduate study.
The curriculum includes
English listening, English speaking, English Reading, English Writing, Medical English, Biology, Chemistry, Comprehensive Chinese, Brief introduction to Chinese culture.
The students pass all the exams will receive the Certificate of Completion, the other will receive the Certificate of Study.
Tuition Fee: 17,500 RMB/ semester
Duration: 16 weeks, 30 classes(1 class hour=45 min)
Notes
1.Undergraduate programs and postgraduate program are only available in the Fall Semester. The application will start in January 2020.
2.Students can apply for the Foundation program on spring semester first, then apply for the medical undergraduate programs after they finished the foundation program.
Accommodation
① Single room: 1,200 RMB/month
② Double room: 700 RMB/month
③ Facilities: Washing room, water heater, air conditioner, furniture.
④ Water, electricity and internet are charged by the Room Service Center Separately.
Text book: 600 RMB/year
Living expense: 800-2000 RMB/month
Residence Permit: 400 RMB/year
Physical examination: 500 RMB/year
Insure: Comprehensive medical insurance will be offered by HUST to students registered for one semester or above.
Admission documents and requirements
1.Nationality: Non- Chinese Passport holders
2.Degree or Certificate and Eligibility: Applicants for bachelor's degree should be senior high school graduates or above and under the age of 30.
*Note that the details will be notified individually by the representatives of the relevant College/Department directly.
3.One photocopy of your passport
4.An official certificate of your highest education; or an official Certificate of Enrollment for the ones still at school
5.Official transcripts
6.English proficiency certificate for candidates of English instructed programs: TOEFL above 70 and IELTS above 5.5 (English native speakers are exempted)
7.Physical Examination Form
8.Certificate of Non-criminal Record
9.Financial Certification (certificate of deposit for 10,000 USD or above)
Scholarship
1.Chinese Government Scholarship- Chinese University Program (CUP)
2.Chinese Government Scholarship -Bilateral Program (BP)
3.Confucius Institute Scholarship (CIS)
4.MOFCOM Scholarship
5.Chinese Government Scholarship -EU Window Program